Members of 61 households who migrated to Gökçeada after the landslide that occurred 48 years ago in Şahinkaya, one of the rural districts of Trabzon's Çaykara district, continue their traditions. The people of the Black Sea, who have been collecting their olives for years by collaborative method, also established an olive oil factory on the island in the meantime.
After the landslide in the Şahinkaya neighborhood of Çaykara in 1973, 61 households were relocated to the village called "Şahinkaya", which was built by the state in the Gökçeada district of Çanakkale.
Black Sea residents, who migrated 1400 kilometers from their hometown to a region they did not know, started to deal with agriculture and animal husbandry with the opportunities provided by the state. The villagers, who had difficulties in being abroad in the first years of the migration, continue their lives on the biggest island of Turkey, which they have known as their homeland for almost half a century.
Şahinkaya residents also contribute to the economy with the olive oil factory they opened with an investment of 175,000 Euros 3 years ago, after the cooperative they started in their village established with the same name from the Black Sea to the Aegean.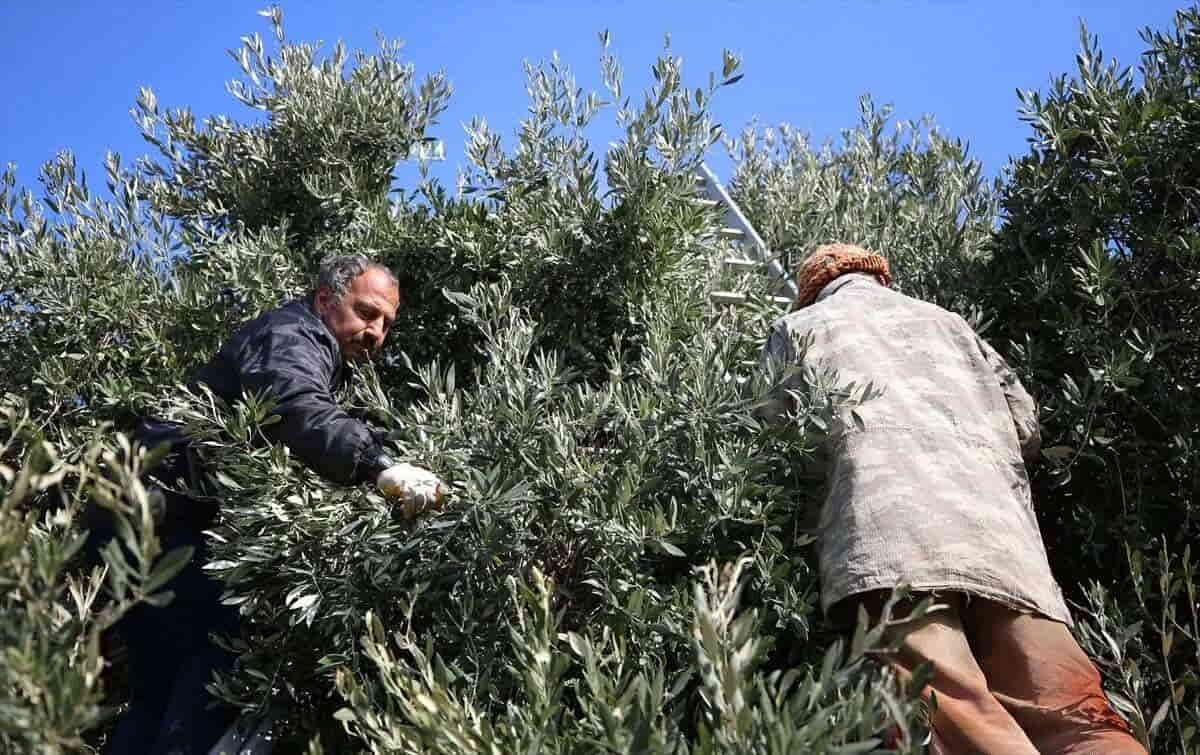 The people of Şahinkaya, who have been collecting olives with the imece method for almost half a century, lead a life depending on their customs and traditions with the joy they get from here. Olives collected from the land of their village are picked from their leaves and filled into buckets.
Hundreds of kilograms of olives brought to the factory from here are squeezed and packaged in the factory after the prayer, and made ready for sale.
Gökçeada Dereköy Şahinkaya Agricultural Development Cooperative
Gökçeada Dereköy Şahinkaya Agricultural Development Cooperative President Azmi Nafi Uygun told Anadolu Agency (AA) that as Şahinkaya residents, they continue to work collaboratively.
Appropriate, "Here, together with our villagers and even our friends on the island, we collect olives by hand with the old methods. Thankfully, our villagers and friends supported us this season as well. Again, we collect our olives by collaborative method." said.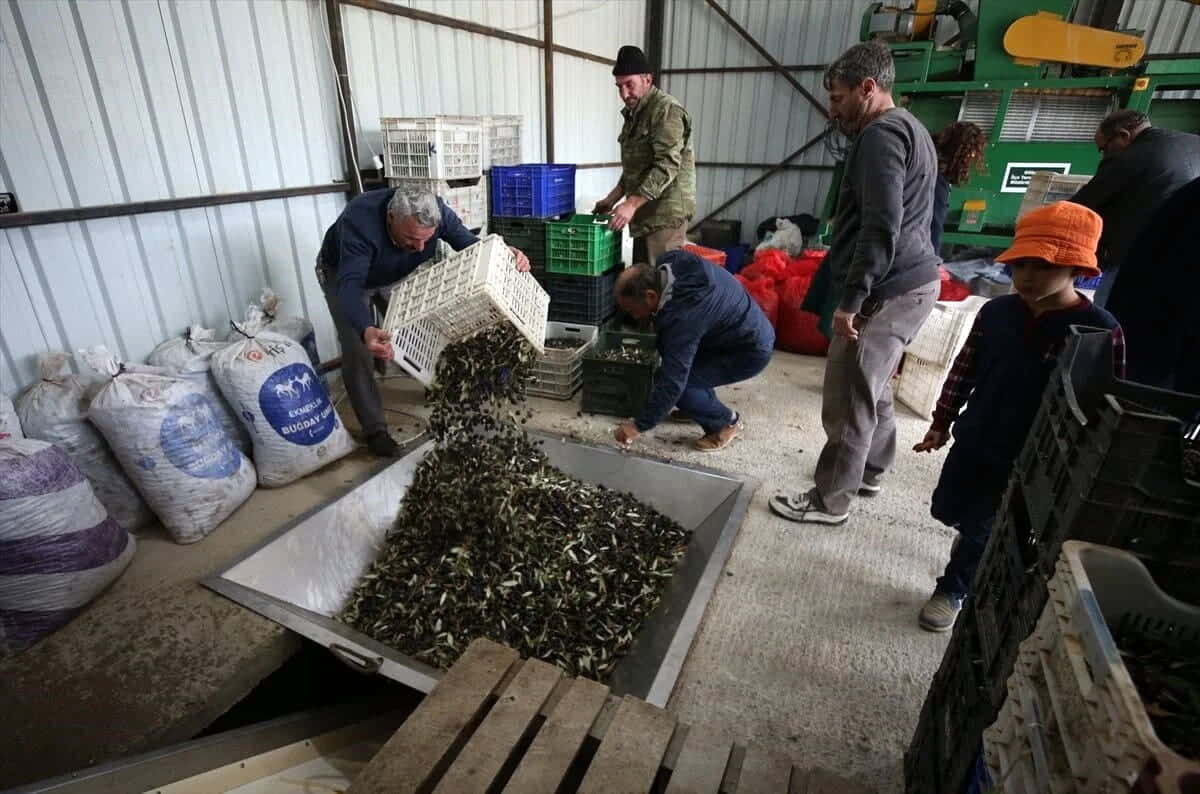 Explaining that the type of olive they grow is Ladolya, Uygun said that this olive is only found in Gökçeada and Spain in the world, and said:
"The oil of this olive is very valuable. Due to its characteristics, there is no other olive oil of this flavor in Turkey. Ladolya olives are only for oil. That's why we value our olives very much. We established it 3 years ago. The collaborative method has always existed in the past, but it was still being done less frequently. We continue this tradition by not giving up. We will press these olives we collect by hand in our factory later on."
President Uygun stated that they are very happy to keep this tradition alive and continued as follows:
"It is very important to be together with our neighbors and friends again. It was very nice to bring the feeling of helping together to this level, as in the old days.
It's been 50 years since we came here. We continue our customs and traditions. My late father had a saying, 'You can't be successful if you don't start a business yourself.' We, with all our friends, especially our members, have been continuing this imece tradition in our hometown Gökçeada for half a century. It turns out very nice."
Nurhan Atalay, one of the residents of Şahinkaya, said that they have been living on the island where they came from as a child for a long time.
Noting that they are happy to continue the old traditions, Atalay said, "The old customs and traditions continue here. We are not only together at weddings, we are also together when we are collecting olives. We continue to work together. We are very happy." used the phrases.
Agricultural Engineer and Organic Agriculture Coordinator Muharrem Serttaş stated that Ladolya olive is a very special product and said:
"According to our research, this olive variety was brought to Gökçeada about 250 years ago. Therefore, it got used to the climate zone of this place. It has adapted to the region. When we take it to another place, it is not possible to obtain the taste of the olive oil we obtain here. Because of these features, Gökçeada's oil is of very high quality. Currently, this olive is grown only in Gökçeada and Spain."